Honesty, Integrity and Objectivity.
EthicQuest is an independent professional training consultancy that is dedicated to enhancing ethics in the accounting profession by providing exam preparation training to accounting and finance professionals pursuing professional certification and recognition as CIA's, CMA's, and CPA's.
Our core belief is that enhancing ethics in the accounting profession begins with helping practitioners earn a professional designation and recognition as a CIA, CMA, or CPA.
At EthicQuest, we believe that accounting and finance professionals should:
Exercise honesty, integrity and objectivity in all that they do,
Provide ethical leadership in today's complex and highly integrated global environment,
Confront and manage complex issues and transactions in accordance with ethical and professional standards and,
Pursue excellence in accounting and finance by obtaining advanced certifications.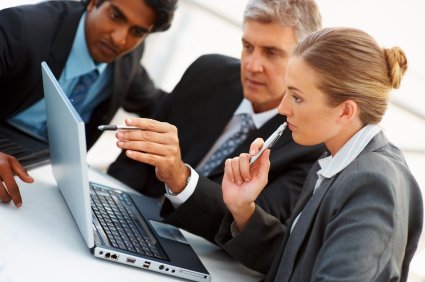 Founder
Founded by Domenic N. Savini, CMA, CPA, MSA, EthicQuest, LLC is a Virginia-based independent professional training consultancy. Mr. Savini has over 25 years of experience as an accountant, auditor, financial analyst, and CFO. He has over 10 years of experience as an adjunct accounting professor teaching both graduate and undergraduate courses.
Passionate Instructor
Due to his passion for teaching adult learners, he was asked to develop a nation-wide financial-analyst training program for a major segment of the real estate industry. His customized training sessions around the country greatly increased financial literacy among attendees and significantly improved program results.
Practical & Prestigious Experience
His practical experience includes working with CASB, FASB, and GASB accounting standards. During his career he has held prestigious Finance Director and Chief Financial Officer positions entrusting him with the financial and operational stewardship of millions to billions of dollars. He has served as an expert witness defending CPA's in malpractice lawsuits and provided litigation support services in white-collar criminal cases.
'Street' Credibility
Mr. Savini is a member of the Government Finance Officer's Association (GFOA) Special Review Committee, serves as a Board member on the Association of Government Accountant's CEAR program and the Institute of Internal Auditors Public Sector Audit Center and frequently speaks at conferences around the country. He has a Bachelors' degree in Accounting from Kean University and a Masters degree in General Administration from Central Michigan University. He is a member of the American Institute of Certified Public Accountants, the Institute of Internal Auditors, the Institute of Management Accountants, and the Virginia Society of Certified Public Accountants.